Our purpose is to preserve New Zealand's whitewater resources and enhance opportunities to enjoy them safely.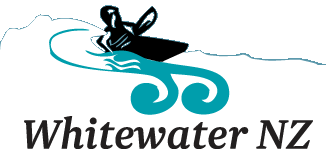 Submitted by jonathan on Wed, 2009-04-08 21:09
in
Why a Conservation Strategy?
Last issue of NZ Canoeing, the "Black Issue", painted a bleak picture for the future of New Zealand's whitewater resources.
We've got fights on all sorts of rivers on our hands - Kaituna, Nevis, Waitaha, Mokihinui, Matiri, Matakitaki, Glenroy, Mokau to name just a few and there's plenty more schemes being planned. We're constantly fighting proposed changes to legislation (e.g., Resource Management Act) and policies (e.g., National Policy Statement on Renewable Energy and Freshwater Management, Emissions Trading Scheme) that strongly favour developers and make it even harder for groups such as the NZRCA and individual paddlers to have their voice properly heard.
In short, the "perfect storm" that Tony Ward-Holmes signalled in the "Black Issue" shows no signs of abating, only intensifying. The odds are now sufficiently stacked up against us that we have to make some choices on what to fight and fight smarter.
The NZRCA executive recognised that different times may dictate a different approach and so the Conservation Strategy was born.
This document sets out some guidelines as to how the NZRCA is likely to act in the face of this onslaught. It's a reasonably formal document because the audience it is intended for includes all our key stakeholders - developers, policy makers, allied environment and recreational organisations as well as paddlers.
While the Conservation Strategy is only a guide to decision-making and it's not cast in stone, the document is important enough that the paddling community should be aware of its implications. We've given a practical example on how the draft Conservation Strategy could work in action. And as our primary constituents it would be great to know your thoughts on what you think about the Conservation Strategy (see below).
What's the big picture message of the draft Conservation Strategy?
Our aim is to protect the river sections, catchments and regions that paddlers value most (i.e., have the most whitewater amenity value) and get comprehensive and appropriate mitigation for rivers if we can't get protection.
We believe that a consultative and strategic approach is most likely to result in our aim being achieved. We want to consult with paddlers to make sure our assessment of what is valued is correct. We want to consult early with developers so that they understand what we value and thus stay clear of those rivers and/or design schemes that take into account kayaker's values.
It is not credible or sensible to oppose every hydro or irrigation scheme. We may decide (usually after significant deliberation) to support or not oppose schemes on river sections of lower whitewater amenity value if there is a strategic reason for doing so and if comprehensive and appropriate mitigation can be provided for any adverse effects on the values for which the river section is held. If the right mitgation isn't forthcoming we will oppose the scheme. We will oppose policy or law changes that make it less likely that the whitewater amenity value is fully considered or that limits our ability to engage in decision-making processes around rivers.
What does the draft Conservation Strategy say about how rivers are valued?
The draft conservation strategy does not say this particular river is valued more than that - it only gives some guidance into thinking about why a river may be valued by whitewater paddlers and how to describe it to others.
Paddlers are the experts on whitewater amenity value. Different paddlers also value different things. There is no magic formula but there are some attributes that are likely to contribute to a higher whitewater amenity value being placed on a section. These attributes include (in no relative order of importance) whitewater value, landscape value, use value, scarcity value and status value.
Importantly, we've said that you can't think about a river section in isolation from other sections in the catchment or other rivers in the region, nationally or internationally. For instance, if a river section has features that are scarce nationally or internationally, then all other things being equal, that will increase the value placed on that river section.
Where do I find a full copy of the draft Conservation Strategy and how can I comment on it?
The draft Conservation Strategy is available below (DRAFT Conservation Strategy (PDF, 121KB)). The strategy will be discussed at the 2009 AGM in Christchurch over Anzac Weekend (25-26 April), so please send your comments to conservation@rivers.org.nz prior to then.
River Flows