Our purpose is to preserve New Zealand's whitewater resources and enhance opportunities to enjoy them safely.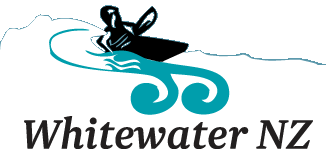 Date:
Saturday, September 30, 2017 -

10:00

-

16:00
The Whitewater NZ Annual General Meeting will be held in Tauranga.
Venue: Waverly on Wairoa, 36 Taniwha Place, Bethlehem, Tauranga http://www.waverly.co.nz/
Join us for the AGM on Saturday and kayak the Wairoa release on Sunday 1 October.
The event will be followed by a social get-together in the evening and the the following day enjoying the Wairoa River, a popular local run with class II-IV sections.
Please RSVP to communications@rivers.org.nz by Thursday 14 September.
Contact communications@rivers.org.nz with your nominations for board positions and for the Canoeist of the Year award, and any motions or matters you would like to see discussed at the AGM preferably by the end of August, but before the deadline of 14 September.
There is up to $200 available as a 50% subsidy of travel costs for designated representatives of local clubs and regional ambassadors attending the AGM. The subsidy needs to be approved in advance so please email communications@rivers.org.nz if you wish to take this offer up.
Low cost camping accommodation will be available at McLaren Falls Park, and transport can be arranged from Auckland for anyone who may find it easier to fly there with their kayaks.
We welcome all members of the whitewater community to come along, meet your colleagues and the Whitewater NZ team and have your say. Things are changing at Whitewater NZ with the recent addition of Regional Ambassadors around the country. We will also be tabling a major update of the Whitewater NZ Constitution with a smaller board and larger working team that we believe will enable us to increase our voice and reach. Of course all of this requires the input and vote of the membership so it would be great to see you there.
We are also looking for some additional help to drive our purpose - to preserve New Zealand's whitewater resources and enhance opportunities to enjoy them safely. If you can spare some time and energy, we would welcome your assistance. The current exec positions give you an idea of the skills we need and there are many different levels of help needed to run a national organisation, lobby central Government, influence Regional Council water policy, submit on applications to dam and extract water from rivers, engage with the whitewater community, raise funds, drive membership, push for river access, engage councils to remove pine trees from rivers, liaise with hydro companies on releases - the list goes on, and all on the smell of an oily rag.
Many hands make light work however, so if you are that energetic, positive person that is willing to help push the whitewater waka along a little faster please sing out. We hope to see as many people at the AGM as possible and look forward to spending the evening and following day on the river together.
Feel free to drop any of us a line if you want to hear more about the AGM or what we do.
See you there!
Whitewater NZ team
Agenda
10.00am
Arrival, meet and greet.
10.30am
AGM start
10
Welcome, Record of attendance quorum
Agenda overview and timing plus weekend plan (paddle etc.)
Meeting procedure
20
Previous minutes
Annual report
Financial report
60
Motions and remits
Election of Officers/Board
10
Canoeist of the Year
12:30pm
Formal AGM end
30
Lunch
90
Feedback and discussion sessions focussing on plan for next 12 months
60
Riverside first aid (Dr Justin Venable)
3:30pm
End
5:30pm
Camping and communal BBQ/drinks at McLaren Falls campground (BYO)
Proposed motions
Motions for the amendment of the WWNZ Constitution
Motions 1 – 4, moved by Nigel Parry, seconded by Robin Rutter-Bauman.
That the AGM approve the adoption of the proposed new constitution as tabled at the AGM
That the AGM elect the board roles as outlined in the new constitution.
That the newly elected board members act in Executive roles as described in the prior constitution, until the new constitution is formally accepted by the Registrar of Incorporated Societies.
That in the event the Registrar of Incorporated Societies does not register the constitution adopted at the 2017 AGM, a Special General Meeting will be held within 3 months of today.
River Flows