Our purpose is to preserve New Zealand's whitewater resources and enhance opportunities to enjoy them safely.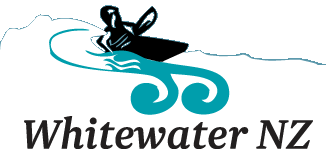 For Sale: Remix 59 and other great gear. Reluctant sale. Prices reduced.
Submitted by simongnz on Fri, 2017-03-17 20:05
Unfortunately having a little bub has meant I haven't been able to get out as much as planned so reluctantly selling my white water gear. Some was bought brand new and hardly used. Some bought second hand but in good condition.
All gear is located in Christchurch and would prefer pick-up but could work with you to ship if needed.
Happy to work out a package deal if someone wants multiple items.
Liquidlogic Remix 59 - Black\Blue - Bought second hand. I've only used it a couple of times on the grade 2 water. Usual scrapes. Comes with the New Seat System which equals easier access to the stern of the boat for storage. Comes with drink bottle. - $1100
Palm Infinity Airbags x2 - 25L- Almost new - Retail ~$66 each. Selling both for $90
Day Two Kaituna Deck (Medium) - Almost new - Retail ~$200. Selling for $130
Originz Nevis Bluff Paddle - SOLD
Shred Ready Standard Full Cut - Lime Green - Retail ~$229 - Bought second hand. Selling for $120
NRS Havoc Helmet - SOLD
Please call, text or email me for more details or to arrange a look. Please text\call during reasonable hours :)
Simon
021 300 996
simong.nz@hotmail.com
River Flows