Our purpose is to preserve New Zealand's whitewater resources and enhance opportunities to enjoy them safely.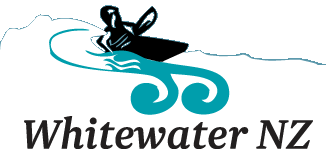 Liquid Logic Stomper 90 and Full Kit.
Submitted by hsoj45 on Sat, 2017-05-27 12:59
Hey guys a bit sad to post this but the reality is that i haven't used it in nearly over 2 years(has been stored in cool, dark and dry place so still in great condition) due to getting into other sports.
So its all for sale, would be a great set up for a larger Male getting into the sport. if it goes together the price is $2000 none negotiable (I think this is a bargain)
Break down is as follows,
-Liquid Logic Stomper 90 (usual river wear/scratches, still heaps of life)
-TyWarp Beam 1.1 Full Carbon Bent Shaft (198cm, 35 degree)
-Werner Powerhouse Full carbon Bent 2 piece (197cm, 30 degree)
-Level Six ACE spraydeck (Large tunnel, Implosion bar, Kevlar edge, Gripper band)
-Astral GreenJacket PFD (M/L) with Cowtail and NRS Rescue Knife
-NRS Stern Airbags
-NRS FLUX full dry Top XL
-NRS SPLASH full dry Pants XL
-NRS neoprene top (Green) Large
-BodyGlove Neoprene Vest XL
-NRS Botties 12 US (small hole in right boot on side)
-Northwater throwbag 22m
-2x yellow Slings and biner for general use( towing, flipping rafts, rescue etc)
-DryBag (no brand, Cheapy)
River Flows