Our purpose is to preserve New Zealand's whitewater resources and enhance opportunities to enjoy them safely.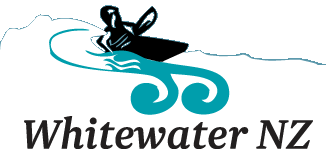 Submitted by Canoe and Kayak... on Tue, 2017-08-01 15:19
Triggers are river runners that are easy to paddle downstream, easy to roll, and are the first river runners that have play boat performance built into the hulls. We took the tried and true qualities of our creek boats and joined them with a playful hull design that allows any paddler to surf, spin and carve on waves while also paddling the river confidently.
Length Width Weight Volume Capacity
2.24m 61cm 15.5kg 200L 41-72kg
$690
Located at Canoe and Kayak Taranaki, 468 St. Aubyn Street, Moturoa, New Plymouth
ph: 06 7512340, email: taranaki@canoeandkayak.co.nz
River Flows