Our purpose is to preserve New Zealand's whitewater resources and enhance opportunities to enjoy them safely.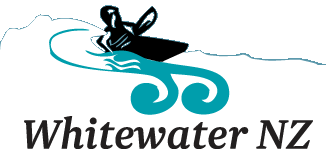 New Pyranha Burn III $1399 - that's right NEW
Submitted by Long Cloud Kayaks on Mon, 2017-10-09 13:48
Pyranha Burn III
The third generation Burn is the latest in Pyranha's long line of cutting edge river runners. Paddlers have come to rely on the Burn's combination of playful hull, precise edges and forgiving deck profile for everything from the beginnings of whitewater to Class V creeks.
The new Burn refines these features further to give you more speed and drive, more precise tracking in turbulent water and effortless boofs. The Burn's combination of stability and precision make it a proven all round performer - whether you are a beginner running Class II or an expert firing up big drops.
Sizes S M L XL
Serious Spring Cleaning at Long Cloud Kayaks!
https://longcloudkayaks.co.nz/Kayaks-for-Sale-nz/Whitewater-Kayak/Pyranh...
River Flows