Our purpose is to preserve New Zealand's whitewater resources and enhance opportunities to enjoy them safely.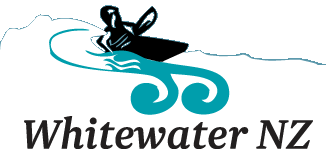 NEW Storm whitewater kayak package complete
Submitted by Pedro2 on Sun, 2017-12-31 11:42
Brand NEW complete and un-needed Storm whitewater kayak package for $850 consists of:
Storm whitewater kayak (similar to Perfection Method Air and hull similar to Dagger GT) This kayak is geared towards the experienced paddler and is capable of a grade two descent. It is also a great boat for wave riding. Comes with adjustable foot rests and seat to ensure that the boat fits you just right ensuring perfect handling and great paddling. Used in kayak training centres and to train people to complete eskimo rolls and many have have yet to find such a reasonably priced boat that can compare hence why it is in contention for kayak of the year.
L:2.545mtrs; W:0.62mtrs; H:0.33mtrs
N.W./G.W.: 19.1KGS/22.0KGS
Max weight capacity: 86 kgs
Cockpit inside: 76×41×30cm
Material: SCG-M90 - LLDPE - kayak appropriative
Expedition: *
Ocean: *
Beach: ****
Flat water: *****
Easy white water: *****
White Water: *****
Surfing: ****
Speed: ****
2 piece paddle
Lifejacket
Professional back rest
Spray deck
Adjustable plastic seat with slide way
Soft cushion(bottom)
Handles
Knee brace
Thigh brace
Drain plug
Paddle rope
Air bags
The hull is fairly flat, with very little rocker. It does have an edge to help it surf waves but it would be fairly forgiving which makes it a good shape for a beginner whitewater paddler. The Storm also has plenty of room in the cockpit and leg room which would make it good for a bigger/taller paddler. There is also ample room in the back behind the seat to carry enough kit for an overnight whitewater or touring trip.
Pick up from central Tauranga
River Flows