Our purpose is to preserve New Zealand's whitewater resources and enhance opportunities to enjoy them safely.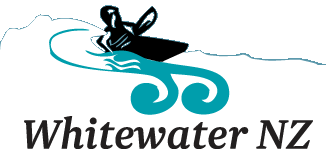 Submitted by pquinn922 on Wed, 2018-01-31 15:26
The raft is produced by RED, a New Zealand based company. I purchased it new two months ago and it has only been used three times, so it is in great shape. I've used it on grade 3 and 4 rivers and it has performed really well. It was designed by a former Incept employee and New Zealand raft guide so it was designed with New Zealand rivers in mind. It's length and build make it perfect for any river trip you are looking to take.
The original price is $2,900 and I am looking to sell it for $2,400 obo. I'm currently traveling around the North Island so a meet up anywhere on the North Island can be arranged.
Specs:
Length- 3.9 meters
Width- 195cm
Tube diameter- 47cm
Rocker height- 74cm
Weight- 54kg
Materials: 1.2mm PVC with a 14cm fully armoured floor
Removable thwarts
Can carry up to 6 pax
Great boat for 4 pax and camping gear
7 air chambers: 2 thwarts, floor, and 4 main tubes
Additional Gear Included in Price:
4 paddles ($200)
1 car air pump ($20)
1 hand air pump ($30)
Tarp ($40)
2 cam straps 6m ($40)
3 dry bags 2 15L/1 10L ($45)
These items come in addition to the raft if you want the full set up which means you're getting an additional value of $375 with the price of the raft!
Call 0274680796 or email me at pquinn922@gmail.com
River Flows