Our purpose is to preserve New Zealand's whitewater resources and enhance opportunities to enjoy them safely.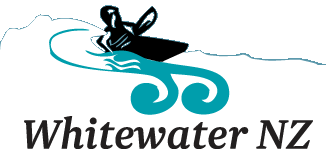 DRY SUIT / dry top Women's Kokatat Idol with Switchzip tech & Gore-Tex $1200
Submitted by SunshineTigress on Fri, 2018-03-02 11:18
Barely used, well cared for Women's Kokatat Idol Dry Suit size Small (6-8). It is about 9 months old and has only been worn about 10 times.
This GORE-TEX® Idol dry suit has 'SwitchZip' technology that separates completely at the waist giving paddlers the versatility of a dry suit and dry top in one garment. The full separation makes the Idol much easier to put on and take off than traditional dry suits.
330 denier GORE-TEX Cordura waterproof breathable fabric on shoulders and below the waist where needed for maximum durability.
EXCLUSIVE KOKATAT SWITCH ZIP TECHNOLOGY
Fully separating Switch Zip waterproof zipper allows the Idol to be worn as a dry suit or dry top, your choice! When in your boat, the zipper sits comfortably between the back band and seat.
WHITEWATER DESIGN AND FUNCTION
Neoprene punch through collar and wrist cuffs. Dual adjustable overskirt with "hook & loop" compatible neoprene to snug the top over your spray skirt. Self-fabric, adjustable leg cuffs look great over your creeking shoes.
KEEP THE WATER OUT AND THE COMFORT IN
Latex wrist and neck gaskets, with GORE-TEX waterproof and breathable socks will keep your under layers completely dry and cozy all day long.
TECHNICAL SPECS
It's a dry suit, it's a dry top, it's a pant!
Evolution 3.21 oz. nylon 3-layer GORE-TEX® Pro body330 Cordura® GORE-TEX® Pro shoulders, sleeves, and legs
SwitchZip waterproof fully separating entry/relief zipper system
Latex gaskets with neoprene punch through collar and cuffsEvolution 3.21 oz. nylon 3-layer GORE-TEX® Pro socks
Strategic zipper placement sits between backband and seatNo entry zipper on torsoOne zipper for entry and reliefSelf-draining, zippered sleeve pocket with key lanyardDual adjustable over skirt with "hook & loop" compatible neoprene
Zipper flap to protect top half of zipper in dry top configuration
Every suit 100% fill tested; guaranteed to be dry
As most of you know dry suits are exspensive as here in NZ; I was able to acquire this one at a pro-form rate in the US and want to help out a fellow paddler here in NZ so I am selling it for $1200.
River Flows