Our purpose is to preserve New Zealand's whitewater resources and enhance opportunities to enjoy them safely.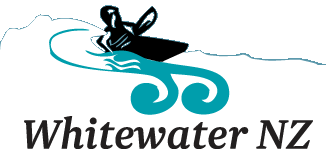 River Rescue Certification Professional
Submitted by Rescue 3 New Zealand on Thursday, 12 January 2017 - 9:18pm
Rescue 3 New Zealand will be running 2 RRC-Pro courses this summer. see link, http://rescue3.com/rrcp/
This is one of the courses that is recognized by NZRA as an equal to their River Rescue Workshop. Attached is the letter of recognition from Maritime New Zealand.
There is the added value that Rescue 3 qualifications are recognized world wide.
We are looking to run it on the 10/11/12 of Feb on the class 3 section of the Mohaka.
We will be staying at the Mountain Lodge, where there are different options for accommodation, cooking facilities. That cost must be cover by the participants. We are trying to obtain a discounted rate for the people on the course.
The cost per person is $500 + GST
Please let us know if your are interested in this course as we only run small groups.
Regards
Rescue 3 Team
info@rescue3.nz
River Flows